We Are The Damaged Children of Toxic Parents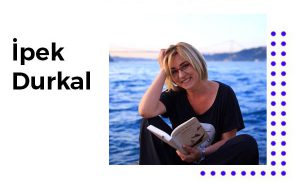 "You are absolutely not responsible for what was done to you when you were a vulnerable child. However, you are obliged to make decisions that will make your life better and do something about your past."
These quotes are from the book Toxic Parents by Susan Forward-Craig Buck.
Many of us are coming from toxic, in other words, inadequate, controlling, abusive, drug addicted, etc. families (or some of us may be a toxic parent).
The best part of the book which tells us with the help of expert opinion about the damage caused by our families either knowingly or perhaps unintentionally offers solutions by not leaving you alone with your problems.
If you want to know which of your behaviours form the basis of the minor and major traumas of your childhood, be sure to include this book in your to-read list.
Who knows, maybe the past has never been the past for you…
Is this need real?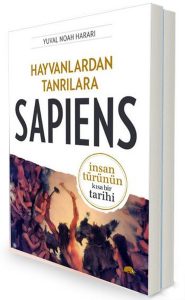 Sapiens, a bestseller both in Turkey and abroad, has been translated into more than 30 languages and examples in each language have been given relating to the people of that country.
The book, also referred to as "a brief history of humankind", opens different doors into various topics affecting our lives from gossip to religion.
For example, the disease of our age: consumerism…
Ever since I read the book, when I go to buy something new, I question whether I really need it and I even question what is "need".
Sapiens tells us about the consumerism frenzy in the following words: "Consumerism tells us that in order to be happy we must consume as many products and services as possible. Even what people take to be their most personal desires are usually programmed by an imaginary order."
Another topic of the book that is of interest to me is happiness. Learning about the chemical differences in the brains of people who are unhappy with everything compared to those who are happy with everything has changed my perspective on myself and the people around me.
Understanding Van Gogh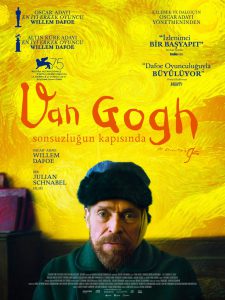 Vincent Van Gogh is one of the artists whose life has been filmed the most. At Eternity's Gate that came out in September received the thumbs up from critics. The film is about the final years of the artist.
Van Gogh, who had an extremely tragic life, was only 37 years old when he died. Today his works are priceless but he sold only one painting when he was alive.
The best way to understand the depths of his soul, and even why he cut off his ear, is to read the letters he wrote to his brother Theo.
These letters were published as a book when Theo passed away shortly after Vincent. The Letters of Vincent Van Gogh, released by Yapi Kredi Publications reaches readers through the masterful translation of Pinar Kur.