Life Is Full Of Surprises, If You Know What To Make Of Them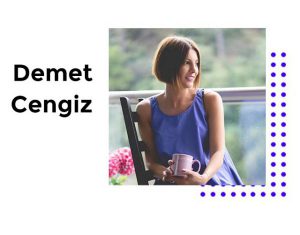 She was born to a handmaid and a mine worker. A poor family they were. Her mother and father weren't married, and they broke up shortly after she was born. They named her after the names in the Bible. "Orpah" meant "Gazelle" in Hebrew. She would later change her name to "Oprah" but she wouldn't abandon the finesse of a gazelle; she'd rather run with the wolves and leave them behind. She would know how to cope with the bitter life, which would get her raped at young age too.
Those who have no clue about the life of Oprah Winfrey, actress, TV persona and author, which started from zero to become a hero, would think that she is one of the luckiest Afro-Americans. This is far from the truth. Oprah is the physical manifestation of sheer will.
GENUIS GIRL WHO RAN AWAY FROM HOME
She was born in the Kosciusko town of Mississippi in 1954. After she was born, her mother moved to the north of the state. Oprah lived with her grandmother and in poverty in rural areas until she was six. At only three years old, she learned how to read from her grandmother. She knew all the Bible verses before she went to school; she was called the "preacher". When she was six, her mother took her and moved to Milwaukee. There she had the unfortunate; she was raped by her uncle, her cousin and a family friend. In her book titled "What I Know For Sure", she begins the section which narrates these terrible events with the lines of poet Mizuta Masahide, a student of the Japanese Bashou "Barn's burnt down / Now I can see the moon." where her solemn stance is another dagger through one's heart. Despite all the hurdles, she skipped the 2nd and 8th classes. She was admitted to a white-only high school with scholarship. She was a successful student, but she kept running away from home. Not because she was a rebel, she was unhappy! As a result of being raped at 14 she got pregnant, and the baby she gave birth to died very shortly after. When she moved to her fathers' in the same year, her life changed drastically. Her father took special care of her education; he wanted her to read a book and summarize it to him every week. That's where her fixation to book comes from.
She started her career at 17, so in her high school years, as a part-time radio host in a local radio. But her talk-show skill date way back. When she was just a little kid, the babies she made out of corncobs -damn she was poor- and the crows in the garden were the guests in her show.
At 18 she was chosen as the most beautiful Afro-American girl in a beauty contest, after which she landed a job at the news centre of a local TV channel. This is also where the primordial Oprah Winfrey Show was born, born to hit a global audience of millions in the future. Her sincerity and honesty carried her to the next step, which was a national TV channel. She gradually enriched her show with human stories, women health, psychology content, spiritual teachings, book discussions and shopping recommendations, essentially teaching the "art of living" to women.
Today Oprah Winfrey is among the most successful women in America and she has her own TV channel, magazine and books. She gave acting performances deemed worthy of Oscar candidacy. She has such an influence that whatever she touches turns into gold. Mehmet Oz became famous in her show. The books she recommends break sale records. Her book club drew many criticisms from strict men of letters, but it's still followed by millions of people. The films she recommends become blockbusters. The social responsibility projects she supports change the lives of millions of people. She openly states that she is very sensitive when it comes to human rights, and that she is a democrat at heart. She often gets roasted by Republicans because of her political views, and by conservative religionists due to her spiritual inclinations. But she loses no heart!
FUELED BY PAIN AND CHALLENGE
It is a true "American Dream" when a media queen, who, fuelled by a history pain and challenges rose above the clouds, sets an example and becomes hope for the oppressed, unfortunate, harassed, lost women around every corner of the world.
She is the richest Afro-American in the USA and the only Afro-American in the world to possess billions. Her fortune is above 2 billion dollars. In 2005 BusinessWeek named her the most charitable Afro-American woman to ever live in the country. When a woman collects millions of dollars of donation to help the Katrina victims and for the education of female children in Africa, she more than deserves the title.
She strings so beautifully in her book, that life, for those who know how to savour it, is filled with miracles… She very sincerely talks about the weight she can't lose, the struggles she's had, the thankfulness she never ever parts from and her ability to stay in the moment.
Fortune or fame aside, the best thing she's achieved is having become the voice of and hope for all the women in the world who are oppressed, exploited, and usurped of their freedom and bodies.
As her grandmother said, space is no concern, wherever Oprah is there's her stage.