Serenity of civilization in a metropolitan… You wouldn't get it…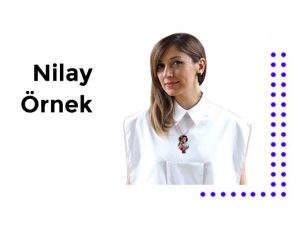 Those are the 'fresh news' I tweeted from the capital city of Japan, Tokyo:
"Whenever I share about a journey, I get the two following comments:
1- Don't come back before you see this place…
2- That place is better indeed…
Both these sentences remind me of the same thing. Analyses may change.
It has been a week in Tokyo and people still write messages like 'you should absolutely see Kyoto'. I don't think so 🙂 'Japan is like a country of aesthetics, gusto, and beauties to its core. I don't think it is possible to see anything that is not related to aesthetics or gusto in Tokyo. A city…
It has been a week in Tokyo and people still write messages like 'you should absolutely see Kyoto'. I don't think so 🙂 A city…How can a city be loved that much? Why did I do so? I think it's just because of the order it promises beside the chaos, and the civilization it offers to us. Everything is about a distilled gusto and some aesthetics… Beautiful, clean, green, elegant, delicious. And again: Civilized….
Tongue often touches tooth decays, just as human longs for what he needs…
I think we longed for the civilized society in Japan's Tokyo so much so that we "absorbed" and lived it to the hilt.
When we just landed on the airport, the luggage had already been placed on the conveyor meticulously; handles were looking towards us, while wheels the other way… Interesting…
Waking up at 6 am for a trip to the fish market, we met people cleaning loopholes on the road, using dusters. I saw an elegant woman walking on the road, holding tweezers-like nippers, picking up trashes on the road, not letting others know. Interesting.
They said, "next year Tokyo will host the Olympiads; so, there may be constructions." Yes, we see. There is… At night, from 23.00 to 24.00, we saw a group of men working when we returned our hotel. But we can't figure out how on earth everything turns to normal, just like watching a movie, in the morning. So interesting…
It is not my way to talk with generalizations like 'already solved everything and knows all' in travel blogs after staying only for 10 days there. I will not the same.
When we go deep into Japanese culture or history, we can see that everything is normal or there is nothing to canonize; but I would like express my feelings as a person who loves food, stationery equipment, cleanliness, tidiness, nature, and having stayed in Tokyo for two weeks…
QUEUES DO NOT STRESS YOU OUT…
Some may feel that people exaggerate about Japanese people's attitudes in 'queues'. Vehicles that stop when you land on a zebra crossing, pedestrians and drivers waiting for traffic lights, people going up and down in appropriate parts of stairs and not violating these rules are first considered interesting, but then quite cheering. In many stairs of metro stations you see 'down' and 'up' signs written in English and Japanese.
Taxis 'ornamented with lacy' are driven by men in suits wearing hand gloves. Doors are automatically opened and closed…
By the way, you see queues in front of restaurants. Of course, it is also an indicator that they are quality places to eat, but that's also a matter of patience. Waiting for your turn to eat in long restaurant queues seems such a normal habit of people…
STARING… EYEING FROM HEAD TO FOOT…
Speaking loudly, especially shouting, patience etc.; these are rude. Actually these are universal, but you don't see such behaviours there.
No one stares at you or anyone else unfamiliar either in crowded or lonely places of Tokyo. It feels interesting to people like us who are not get used to it. "Japanese people regard it crowded" says those who are familiar…
English is widely spoken in Tokyo; even when they can't speak any foreign language, people do their best to walk you through the solution for your problem. Even when you get bored, they make efforts to help you find the thing you seek.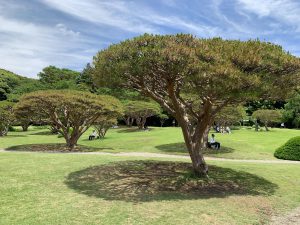 NOT FOR THE SAKE OF FORMALITY
Smoking on streets is not allowed in Tokyo. But there are some spoking circles in corners of crowded spaces. Most of them are outdoor places… You know smoking places by either a sign made of glass or a group of people smoking.
There are sparkling parks and gardens. Species of trees, characteristics of birds are written on spots. You even find the information about the flowers you can see in different seasons. Isn't it charming?
Neither museums nor gardens are 'for formality'. Each of them is built meticulously.
HUNDREDS OF FOOD SPOTS ARE FULL OF PEOPLE
As is known, Tokyo is a paradise of delicacies. Food is essential for its people. There are lots of kinds of food and a lot of food spots. Many people eat outside because of certain reasons, such as small houses or work hours. We see the before mentioned 'civilization', 'sustainability', and 'perfectionism' in food sector as well. It is same both in the most famous sushi chef and a single ramen restaurant… There are standards.
Chefs show respect to themselves and their guests. In our country, people do not like to say 'customer' to others, they call them 'guest'. But this saying does not always reflect the reality. In Japan, customer satisfaction is highly important. But that does not mean that whoever pays is a customer and can eat or take anything with money. (We confuse this as well, listening to the request of customer, taking its average, and at the end calculating the optimum.) In Tokyo, or let me generalize this, In Japan, there is such huge respect to chefs and cooks that you can't even leave some food on your plate. But the reason for this is not necessarily the thought of respect towards chefs, but the thought that humans actually deserve to be respected… Forgive me again for the generalization; but in Tokyo no one does anything for formality, and it's same in food sector…
NO TIPS!
Another great point; there's no tip in Japan. Contrary to many other cultures, tipping is considered disrespect. If you try to tip, "Thank you, I am doing my job" they answer you.
In a food trip we joined, the host was constantly praising Japan. When he talked about tipping, I thought that he was exaggerating. But after a while it turned out to be the reality!
And let me tell an instance to you.
The first hotel we stayed at was a little elite. They forgot to place water, so we phoned to ask. Water was brought on a tray, with a note to say sorry, and a 3-dimension origami. It was made of an interesting type of paper, a sculpture-like 'piece of art' made of flowers interwoven.
We loved it; so I brought it to the second hotel but there was no chance to bring to Istanbul without any harm. I though I could gift it to someone during the trip.
We were about to take the train that would carry us to the airport. We asked the area number 3 in station. A quite old lady showed us the area and told "you should take the third train that comes here."
Lots of trains come here but only if you wait in the right place, you will see the doors in front of you opening. So, there is nothing to be concerned about.
Then the first train arrived, the woman said, "don't take this one" and walked away. She did the same when the second train arrived. For the third, she ran towards us and said, "you should take this".
I wished I could give the origami flower on my hand to her; but she didn't accept it and said "I am doing my job; that makes me happy!"
That's it!
We would like to hear such things…