A CEO of Character Jack Dorsey

A boss who doesn't eat or drink, takes ice baths and lives on a salary of 140 cents.
Human beings have always looked for, and found, ways to express themselves. They drew on cave walls, they played the saz, they sang ballads, they wrote poems, they danced… And in the 21st century, a stuttering child gave them a micro blog of 140 characters, just so they can find another way to express themselves. These 140 characters dealt with humour, politics and even pulled off a revolution. They saved lives and they claimed human rights. They allowed the individual to call out authority on the global stage. With 300 million users, Twitter is surely the most interesting new-generation technology company! Let's meet Jack Dorsey, Twitter's founder and a most unusual business owner. Come on!
Born in 1976 in St. Louis, the  "special" city of the USA, Jack Dorsey was generally a quiet kid because he stuttered while talking. Who knows, maybe the idea of 140 characters for a micro blog originated in those years; allowing him to be quick and precise when explaining himself. He believes that will and determination can achieve anything. He challenged his stutter by participating in oratory competitions. He failed in all of them, but it helped him overcome his stuttering by himself.
When his family moved, he used to take out a map and walk around with it until, drawing a 3-D map of his neighbourhood in his head. He graduated from DuBorg, a Catholic high school, close to the family home. In his youth he was a computer geek through and through. He was just 14 years old when he wrote software for taxis and the fire department. After studying for two years at Missouri Science and Technology University, he transferred to New York University's Tandon School of Engineering. He had always dreamt of going here, but he didn't finish his education.
Hacked His First Job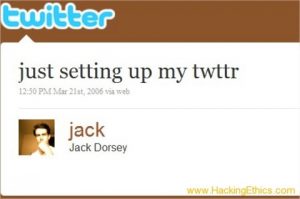 Jack Dorsey had set his mind to work at Dispatch Management Services, and according to Dorsey, the best way to do this was to hack the company's security system. He then sent an e-mail to the company's manager, Greg Kidd, about how to solve the problem. After he quit this job he was unemployed for a time. He then undertook a course to become a massage therapist.
The turning point in his career came when he was working at Odeo. Evan Williams, Odeo's co-founder, Biz Stone, one of the senior managers, and Noah Glass, the company's software developer, saw Dorsey's unique talents. This team of four went on to become Twitter's founders, and furthermore, the engineers of the social media revolution. "Twitter" means to chirp and "tweet" is a bird's chirp. The bird logo promised people that they could chirp as much as they wanted but one chirp must not exceed 140 characters.
On 21 March 2006, Jack Dorsey chirped for the first time: "just setting up my twttr".
A Personal Wealth of USD 5.5 Billion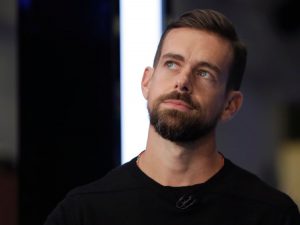 He was the CEO of the company for two years, after which he handed over the mantle to Williams in 2008 and continued as chairman of the board. In 2009 he co-founded Square, a mobile payment company, with Jim McKelvey. Square experienced rapid growth and expanded into financial and commercial services. Dorsey became Twitter's CEO again in 2015. He is still the CEO of both companies.
In 2011 he received an offer from Google to buy Twitter for USD 4 billion, which he turned down saying "it was an insult". He had the nerve to ask Hassan Rouhani, Iran's president, "Dear Mr. President, are your citizens able to read your tweets?", reached Twitter users in countries which had blocked Twitter to tell them alternative ways to access the platform, and resisted political pressure from certain countries. During the Arab Spring, he was accused, mainly by Egypt, of forming a platform which young people used to organize.
Having a personal wealth of more than USD 5.5 billion, Dorsey rejected his CEO salary in order to show his trust in Twitter's potential. As a symbol of the 140 characters, the CEO was paid 140 cents (1.4 dollars) in 2018. Since the maximum characters allowed in a tweet are now 280, the CEO's salary is expected to be doubled in 2019. The legendary CEO will receive his salary of 280 cents in the first days of 2020.
Waking Up at 05:00 am
Calling him an "unusual boss" is not a cliché in his case. You will agree when you read the rest of this article.
He gets up at 05:00 AM and the very first thing he does is to get into a tub filled with cold water and ice. "Nothing has given me more mental confidence than being able to go straight from room temperature into the cold. I feel like if I can will myself to do something that seems so small but hurts so much, I can do nearly anything".
His ice baths are followed by an hour of meditation. In the evenings he does another hour of meditation. Believing in physical will and mental freedom, Dorsey hasn't skipped a meditation sitting for the last 20 years.
He gets to his office, which is 8 km from his home, by fast-paced walking, during which he gets loads of sunshine, thinking time as well as listening to podcasts. He starts work at 09:00 AM.
He Fasts
He doesn't eat breakfast, nor does he eat lunch. He only has one meal a day between 06:00-09:00 PM. He believes that people, in general, live a too appetite-oriented life. He tries to acquire all of his protein needs in one meal and takes special care to follow a well-established vegetable diet. His menus generally include fish, chicken, meat, arugula, spinach and brussels sprouts. For dessert he eats forest fruits and bitter chocolate, and he drinks red wine with everything.
He fasts for three days every week from Friday until Sunday. At first it was difficult feeling hungry for three full days, but when he stopped eating he felt time slow down. He believes that long periods of fasting disciplines the body and the mind. His fasting does not include water or other drinks.
Another method of relaxation he uses is to stay in a 104 F (40 C) sauna for 15 minutes and then dip into a 2 F (~16 C) tub.
On his desk he has an infrared lamp, which is believed to reduce stress and pain.